The dive clubs of the Florida Skin Divers Association last weekend held the 2018 Florida State Freedive Spearfishing Championship, where Matthew Brueckner took top individual honors and GR Tarr, Jason Wetmore and Ritchie Zacker won the State Team Champions title.
The tournament was held on April 21, 2018 in Clearwater, Florida. The event determines the regional qualifiers for the 2018 USOA Spearfishing Nationals, being held in Clearwater Beach on June 25-29, 2018.
The team of Tarr, Wetmore and Zacker came in first with 131.5 points, followed by Brueckner, Bill Van Deman and Malachi Keddington as the State Runner-up Team with 95.9 points. Pit Gills and Blake Gaylord finished as the third-place team with 79.3 points.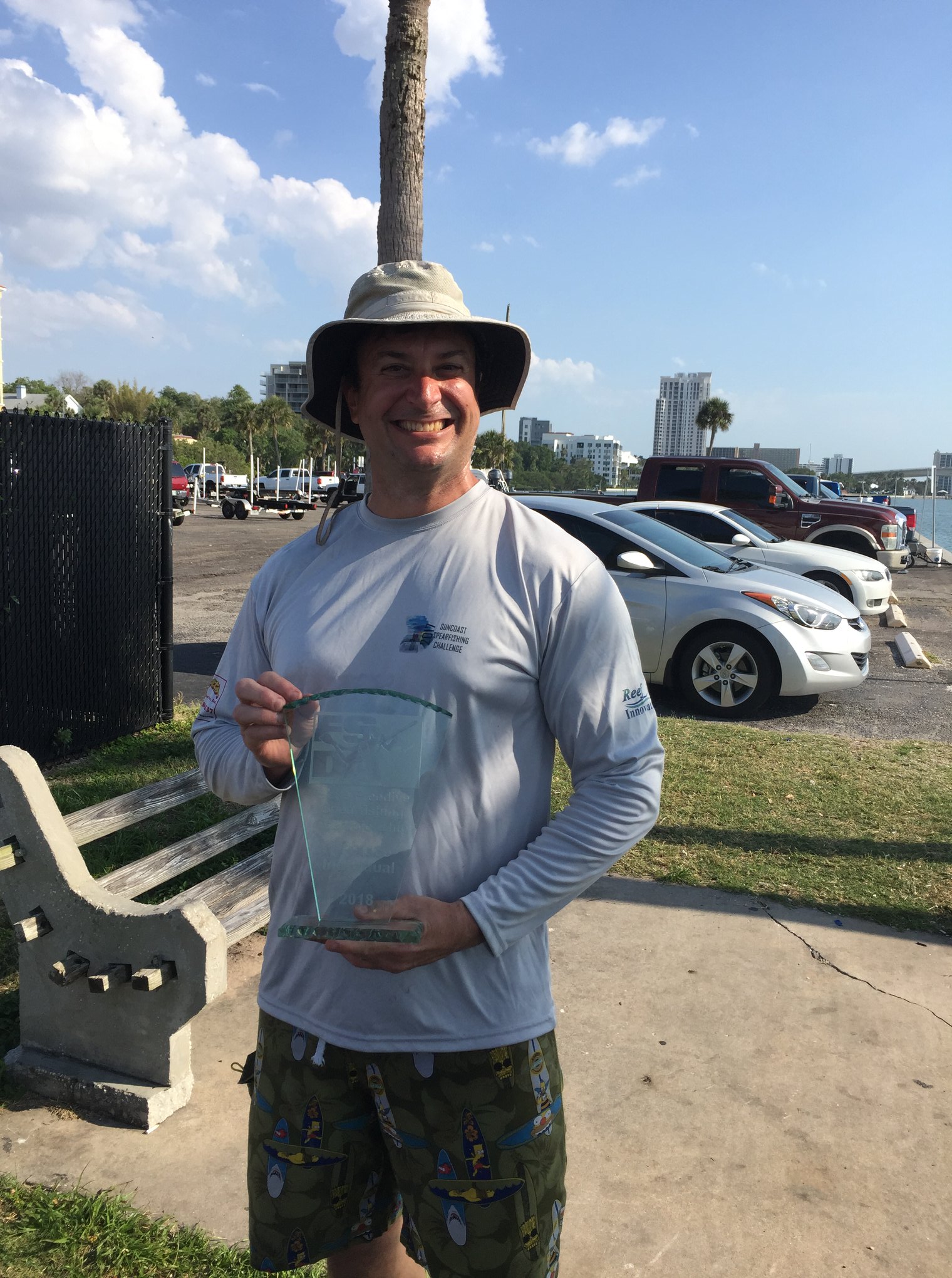 Brueckner won the State Individual Spearfishing Championship with 48.7 points, followed by Tarr with 47.9 points, and Wetmore with 45 points. Wetmore also took the Largest Fish of the tournament with a 17.6lb/8 kg kingfish.
For more information about upcoming spearfishing events and the upcoming 2018 USOA Spearfishing Nationals, go to www.floridaskindivers.com.
The Top 10 Individual Diver scores were:
Matt Brueckner 48.7
GR Tarr 47.9
Jason Wetmore 45
Blake Gaylord 40.7
Pit Gills (tie) 38.6
Ritchie Zacker (tie) 38.6
Milo Talokonikoff 30
Bill Van Deman 27.8
Charles Domson 26.8
Malachi Keddington 19.4
Get More Articles Like This!
Subscribe to our weekly newsletter and get more interesting stuff like this direct to your email inbox every Friday.