Photo Credits: Laura Harris
On Sunday 28th March 2010 I, along with Matt Kitchen were the AIDA Judges for the BFA Great Northern Pool Competition at the Liverpool Aquatics Centre. For me, competitions are always an experience, but being out of the water made it a lot more fun.
Being pool side and watching the athletes compete meant that not only did I have the benefit of seeing all the preparation, performances and technique, but I was also given an amazing snapshot of the state of UK Freediving in the run up to the team world championships in Okinawa and the world cup in Greece and it's looking really healthy. This competition was all about unifying the various groups around the UK to put forward a united front.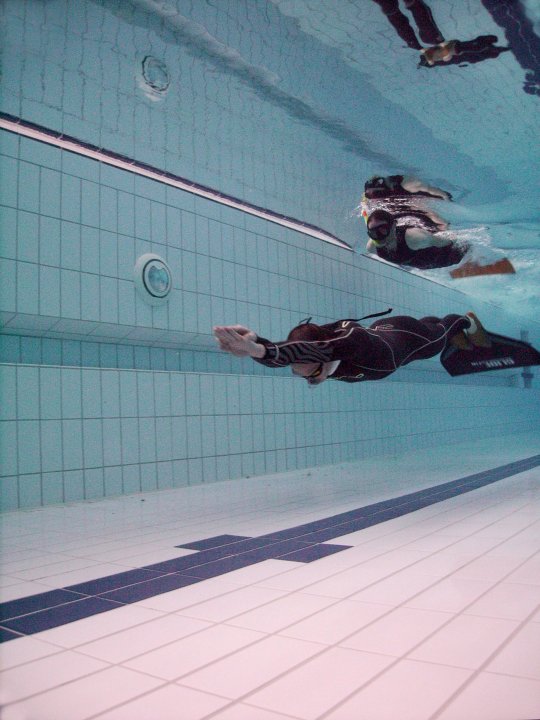 David King took first place for the men with a storming 6.58 static and 217m dynamic swim creating a new British record. George Miller coached him fantastically, their electric blue suits marking them out as team Smurf. The only thing missing was Papa…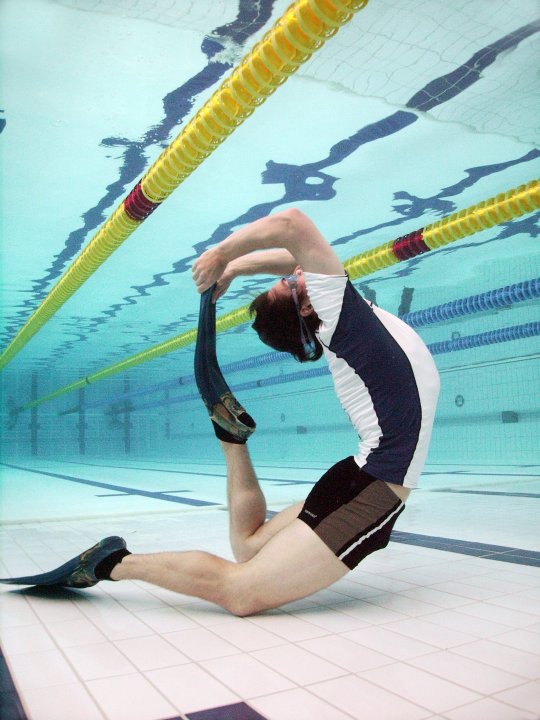 Sam Still came second for the men, since his phenomenal position as world champion just a few short years ago, and then semi-retirement after the Dahab bombings, Sam was poolside demonstrating Qi Gong and an incredible physique, and back in the water 'just taking it easy' with two solid white card performances. Stuart Bond was just behind him in third with a lovely 150 dynamic.
Even though the ladies were thinner on the ground and we were missing big hitters such as Sara Campbell, the competition was very close with great performances from Liv Philip who came first in front of George Miller and Sam Kirby.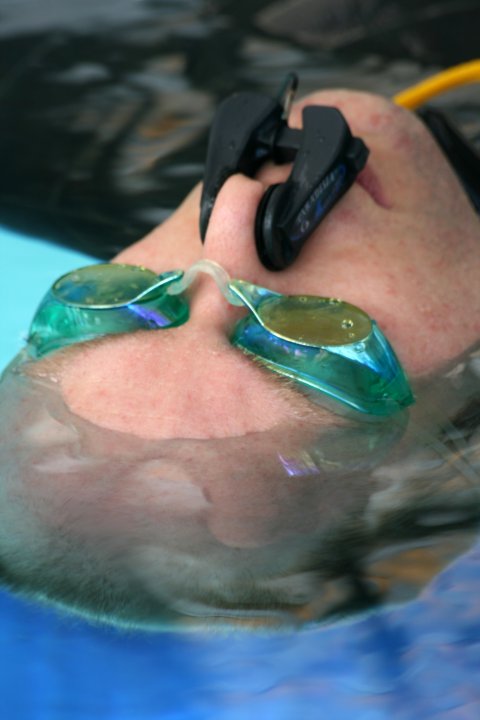 The competition was organised by Steve Millard of www.freedivers.co.uk, assisted by Stuart Bond of the BFA. Steve has been instrumental in growing British Freediving in the North West and in a few short years has an active club of over 50 and great new talent including the Buckley mermaids (Mandy with a 150 dynamic and her sister-in-law Alison with a solid 100m in her first competition) and Chris Laycock who won 'best newbie' with an easy 123 dynamic swim.
As a judge, my job was made all the easier by incredible organisation and facility, support from a great team and well drilled athletes.
Steve Millard, competition organiser said:
"All in all it was a fantastic competition, a wonderful experience. It is the first time I have arranged something like this so I made sure I had the best people around me from top to bottom. It was great to have the majority of the old guard there, people I look up to in our community of Freedivers, people I now consider my friends. My own club members were instrumental in making the day enjoyable and they made sure the athletes, who came from pretty much all over the UK, and every single active freediving group, were made to feel welcome, we hope you felt the love J I owe a great deal of gratitude to all of those people and would like to thank them very much for making it a wonderful day.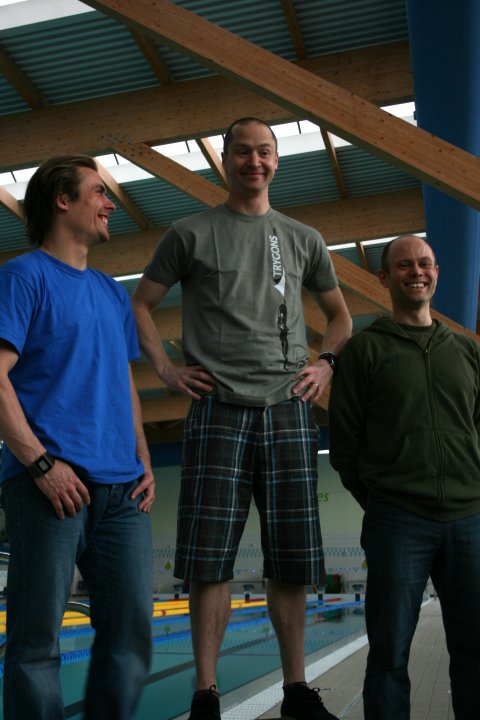 On that note I would like to thank our sponsors, Orca, Trygon nose clips and No-Tanx for the prizes, also the BFA and Sean Peters Photography and Videography for their support also. And very importantly I would like to thank the staff of the Aquatic centre in Liverpool, they looked after us very well, it is a facility worthy of an International competition one day. Thank you, each and every one.
Competitions for me have always been a reason for me to train, but more importantly to meet new freedivers and feel part of the community, I hope those who came to visit us in the North enjoyed their day, thank you to the athletes for some impressive performances, we will catch up somewhere soon."
Organisers:
Sponsors:
Liverpool Aquatics Centre
British Freediving Association
First Prizes – Orca
Second Prizes – Trygon
Third Prizes – No Tanx
Sean Peters Photo and videography