DeeperBlue.com has received reports from AIDA Interntional that Austrian Freediver Herbert Nitsch has set three new World Records in Freediving.
Herbert is reported to have set a Variable Weight record to 142m; a Free Immersion record to 112m, and a Constant Weight (CWT) record to 123m on Tuesday 8th December 2009 at the Dean's Blue Hole in the Bahama's – scene of the recent AIDA Freediving Worldchampionships. (all records are currently pending doping tests)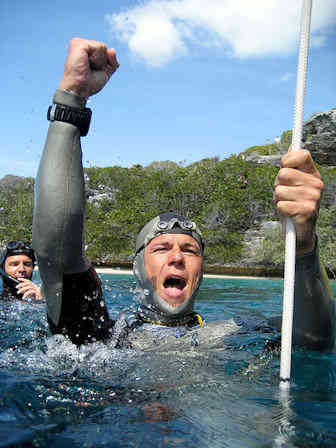 Photo: AIDA International
Get More Articles Like This!
Subscribe to our weekly newsletter and get more interesting stuff like this direct to your email inbox every Friday.