Competitive freediving is tricky business. Sometimes disciplined athletes can be easily flustered by seemingly small snafus. So much training, focus and dedication can often be swept away by a flood of emotions when routines get interrupted and unexpected circumstances arise. Not to mention the changing marine environment or the fickle weather. But blustery skies and intermittent rain were not enough to deter Sofia Gomez Uribe today. Neither were a few hiccups in pick-ups and scheduling. None of these – neither forces of nature nor man-made mistakes – would shake Sofia's determination to complete a successful dive to 83 meters constant weight, in a dive time of two minutes and :52 seconds. What's more, Gomez Uribe performed the record-setting dive in a pair of Alchemy bi-fins, using a split kick technique to power herself the entire distance down and back-up to the surface.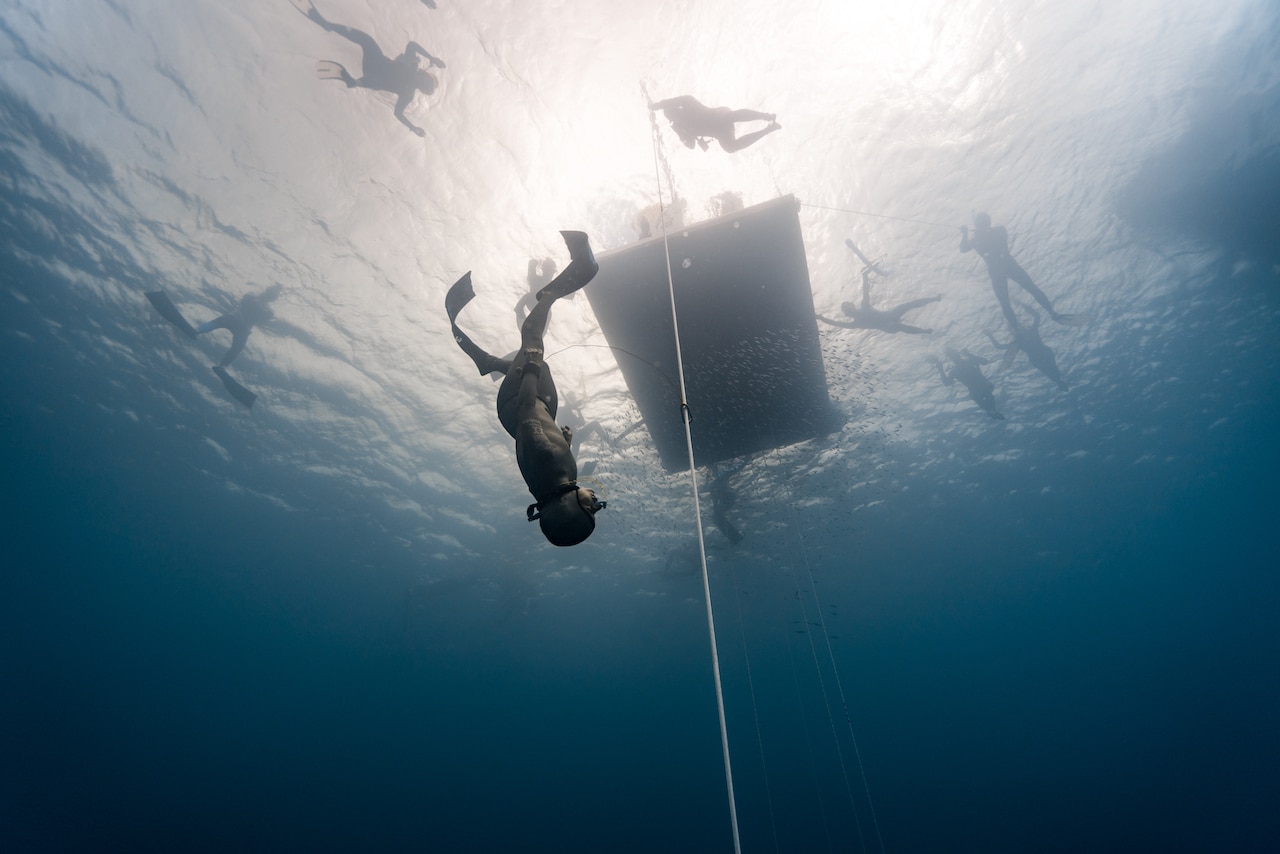 As soon as Sofia surfaced, a big smile erupted from the petite but powerful athlete from Colombia – she was simply beaming, because she knew she had just finished what no other female diver has ever done before in any other competition, regardless of the governing body of the sport of freediving. By successfully completing her 83 meter dive Sofia goes down in history as the deepest female diver in bi-fins. And she hopes to not be alone, immediately after the dive she invited three of her fellow female divers to take her Blue Element Bi-fins Challenge.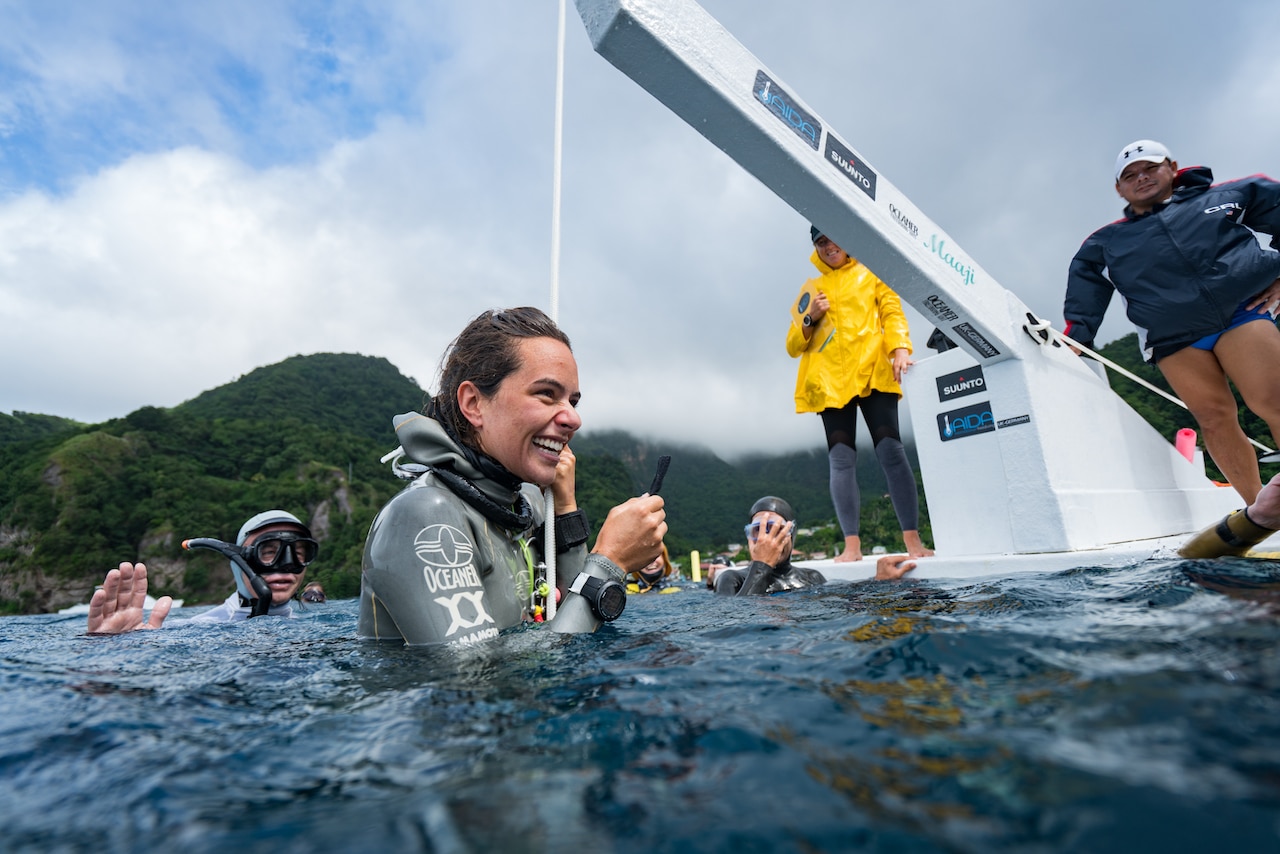 "I challenge Camilla Jaber of Mexico, Sophie Jacquin of France and Iru Balic of Venezuela to see how far they can go with bi-fins! They are all strong divers and should be able to keep pushing the depths," Sofia said. "I'm really happy with the outcome of my dive, once I was in the water I knew I could overcome the minor mishaps of the morning. It feels so good to know I can clear my mind and just focus on executing a clean dive."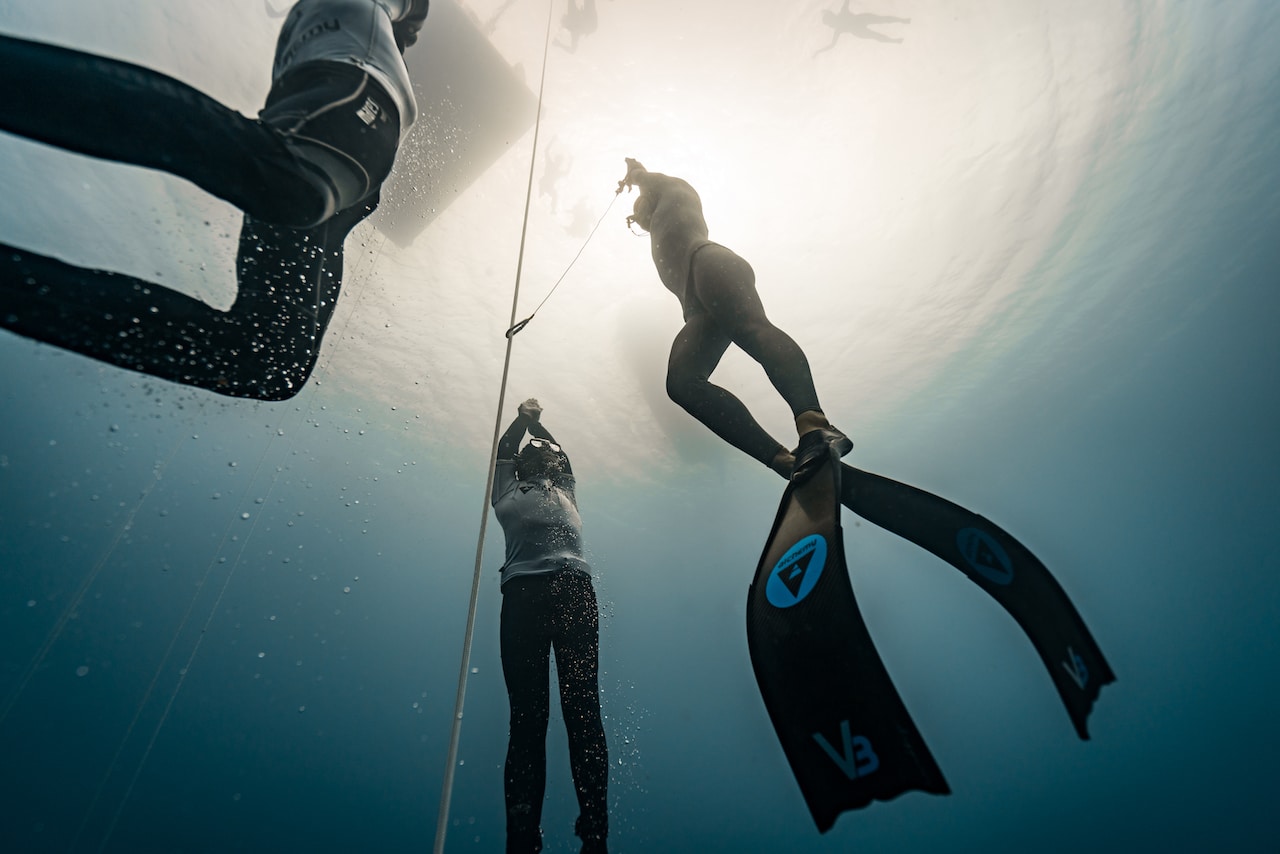 (All photos © Daan Verhoeven)
Get More Articles Like This!
Subscribe to our weekly newsletter and get more interesting stuff like this direct to your email inbox every Friday.