William Trubridge has failed his first attempt at the epic feat of trying to to succesfully complete an unassisted freedive to one Hectometer.
He reached his depth of 100m and surfaced, however during the surfacing protocol he failed to remove his noseclip so was disqualified.
According to the Vertical Blue facebook page he may try again on Monday 13th December or Tuesday 14th December. We'll keep an eye on proceedings and keep an eye on DeeperBlue.com for more information.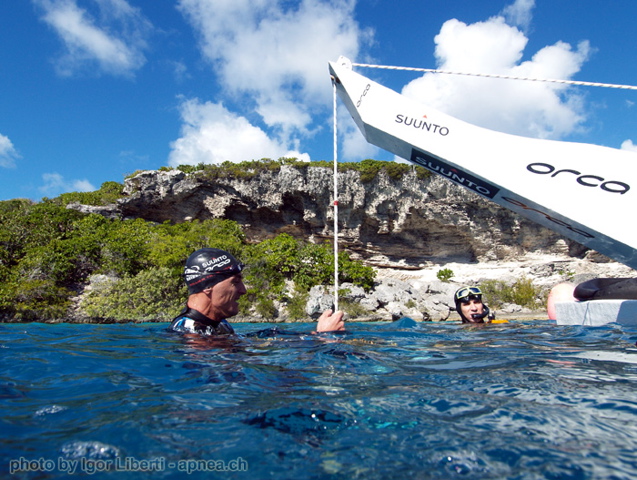 Photo courtesy of Igor Liberti.