Sharm el Sheikh, Egypt — Michael Cheesman, an Adelaide-based chiropractor, is now an Australian freediving record holder. As reported by champion freediver Sara Campbell, the 44 year-old Cheesman conquered two new national freediving records in one day with a No Limits dive to 106 meters, and a Variable Weight dive to 101 meters.
A former PFI student, Michael Cheesman will also be attempting a Free Immersion record tomorrow at the Only One Apnea Center; DeeperBlue will keep information updated as it comes in. AIDA Executive Board officer and fellow Aussie, Ben Noble, offered Michael a hearty congratulations on surpassing what was Noble's former no-limits national record of 105 meters: "Massive congratulations to Michael Cheesman for breaking the Australian No Limits record by freediving to 106m!"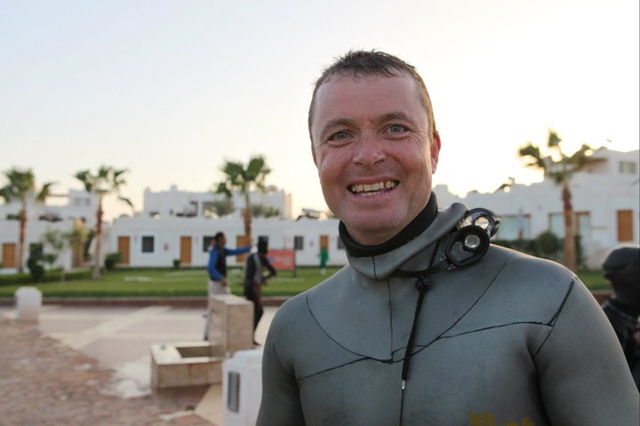 Photo
graphy by Kate Sarah Williams for Blue Eye FX Productions.