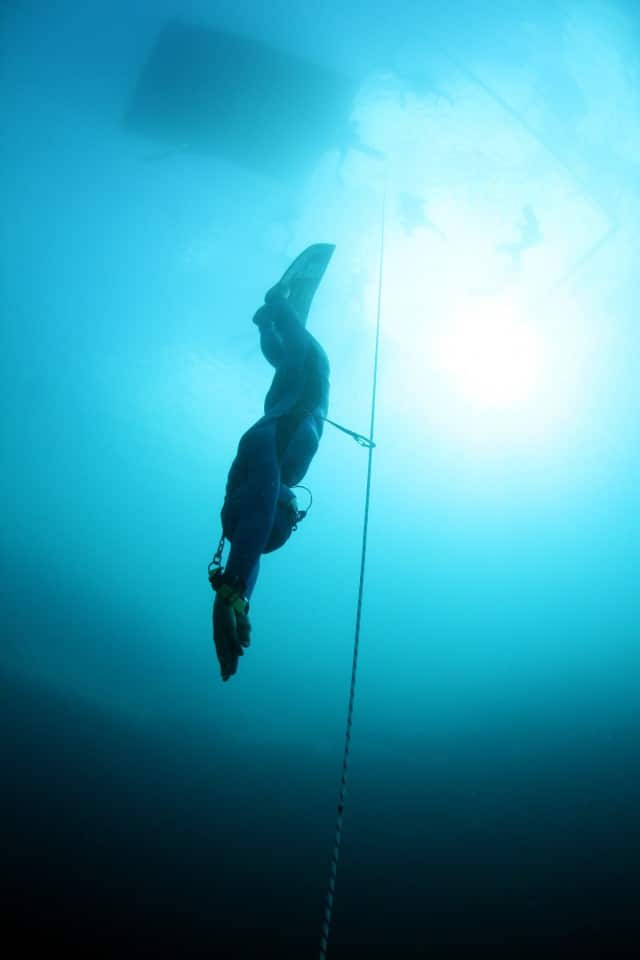 Suunto Vertical Blue 2015 gets underway today!  Comprised of three freediving depth disciplines Constant Weight, Constant No­Fins and Free Immersion (CWT, CNF, FIM respectively) this AIDA judged competition offers the participating athletes six official dives to challenge themselves and their rivals to obtain the coveted Suunto Vertical Blue Championship title. Performances will be filmed on the surface and at depth using GoPro cameras to give the viewer a complete perspective on how deep these dives really are, amazingly all on breath-­hold. Additional filming will also be done by the Oceanicallstars crew who will be using a RED EPIC camera, for ultra high-resolution footage.
Among the many record holders in attendance this year for the first time is Annelie Pompe of Sweden, a world renowned mountaineer who was the first Swedish woman to summit Everest. Pursuing his own records is William Trubridge, who currently holds the world record in what most say is the purest form of freediving, constant no-­fins, as well as in free immersion (FIM).
"This year I am competing in three events almost back to back in May and June: Suunto Vertical Blue, the Caribbean Cup and Nirvana. Of course it's also a World Championships year, and that event, scheduled for September in Cyprus is the focus of my training, but I hope to be already reaching good enough results that I can start pushing some boundaries in the coming months. I've been focusing on CNF (no fins), but I'm also doing dives in both CWT and FIM to keep those disciplines trained," said Trubridge, "I'll miss my regular Russian rival, Alexey Molchanov, at Vertical Blue this year!"
Trubridge will make his first dive on Day Two of #VB2015. Watch a terrific video (created by event photographer Daan Verhoeven) of the competitors warming up & playing in Deans Blue Hole in the days leading up to the comp here:
And see the top times and the record attempts  for the Day One In-List of #VB2015 here below: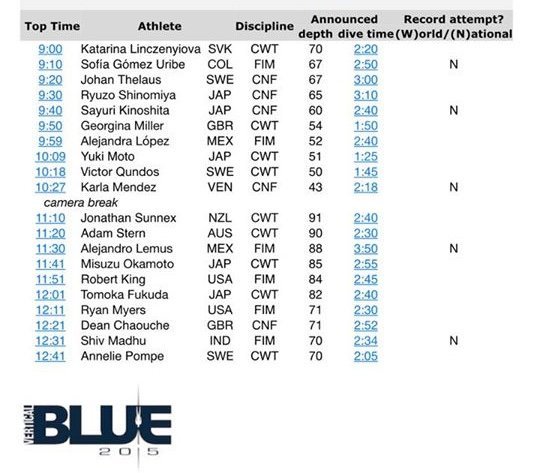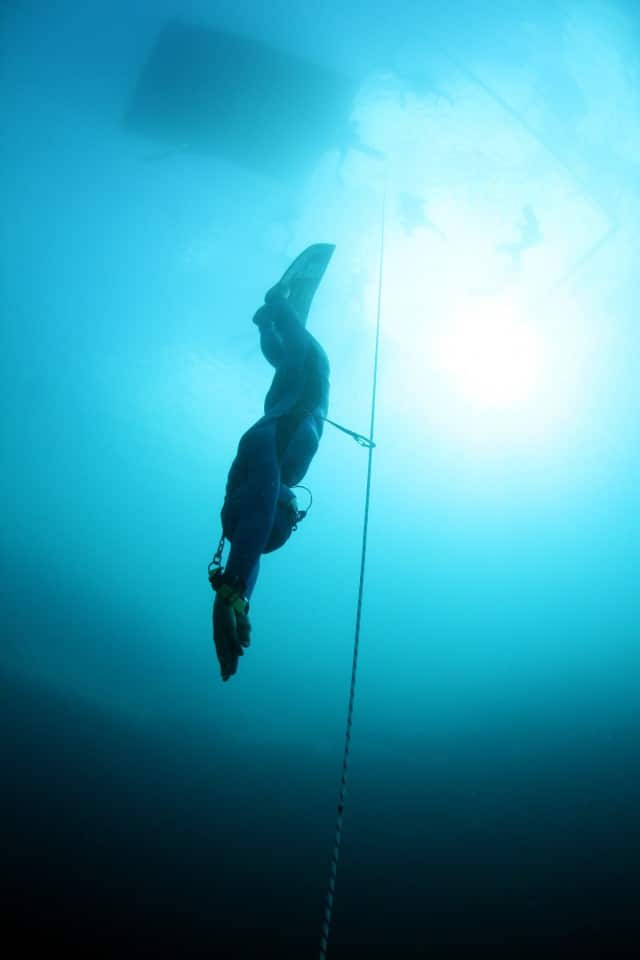 photo © Igor Liberti
Get More Articles Like This!
Subscribe to our weekly newsletter and get more interesting stuff like this direct to your email inbox every Friday.